Demystifying the Press Release Format + Free, Easy-to-Use Template
When writing a press release, it is important to follow the accepted press release structure and format, which includes a headline, subheadline, two or three paragraphs for the body, a boilerplate, and contact information. If you don't use this journalist-expected format, you're less likely to get media coverage. For best results, also include additional resources, like multimedia, hyperlinks, and social share buttons.
To ensure you get your formatting right, we created a press release template to guide you through each section. You can download them below.
DOWNLOAD – Free Press Release Template (PDF or DOCX)[1]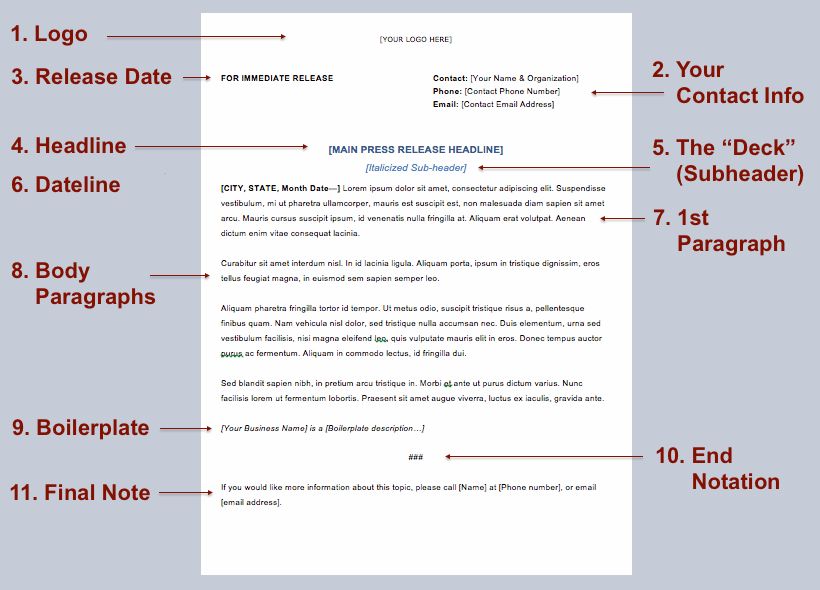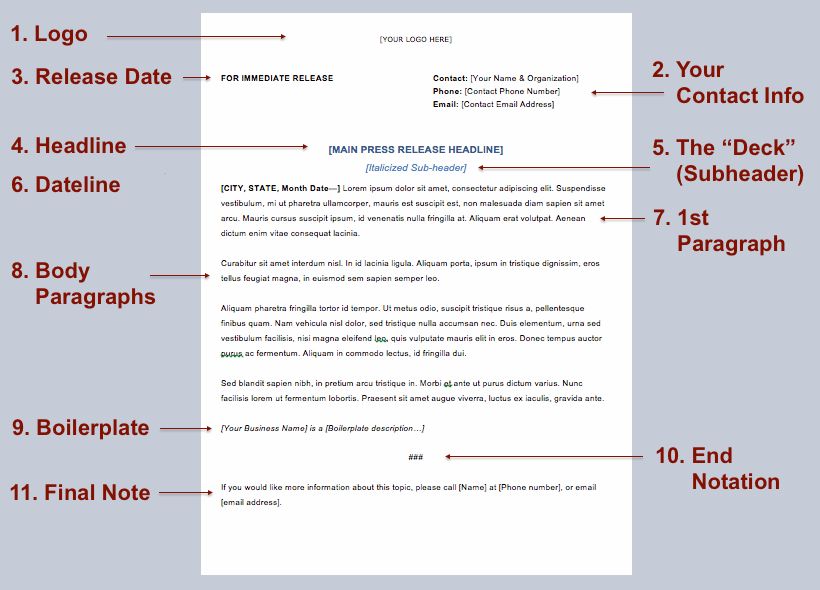 The Required Elements of the Press Release Format
A press release should contain your business logo, a headline, a lead paragraph that summarizes the announcement, and a newsworthy angle. Your written press release[2] should also include three to four body paragraphs, hyperlinks, social media links, quotes, and multimedia. Then, it concludes with information about your organization (your boilerplate) and contact information. The total length should be between 300 and 500 words.
Logo
To boost the brand awareness impact of your press release, your company logo should be prominently displayed at the top of your press release. When sending your press release via email, be sure to also upload a 200×200-pixel original copy of your logo so journalists can include it in their stories. That way, journalists don't use a copy of a copy, which would likely reduce image quality.
Contact Information
You can put your contact information to the right of the logo. This includes the ways a journalist can contact the person within your company who can answer questions about this press release. Include their name, email, and phone number so that journalists can contact you however they are most comfortable. This should be justified so that it is positioned along the right margin. Here is how the contact information on your release should appear: