How to Choose Images for Your Press Release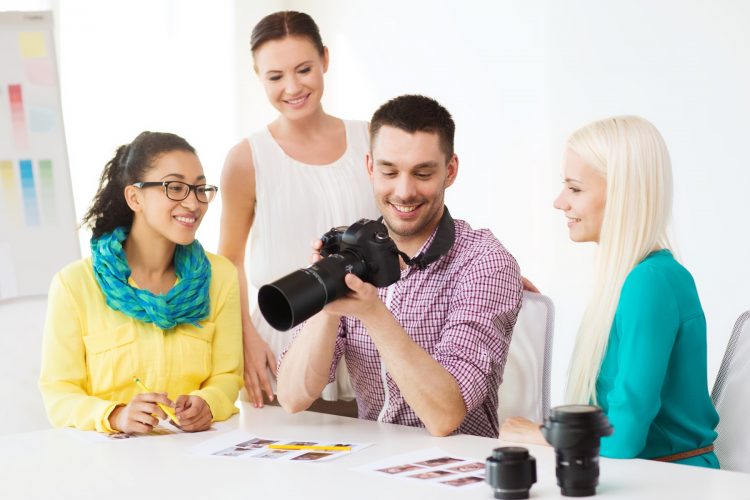 Images and visuals are an excellent way to add interest to your press release. Journalists will use them in their research and their stories. Your audience is attracted to them, and content that contains images is shared more often. There are many different visual formats to consider, including infographics, photos, and videos. Choosing the best ones for your press release will help you achieve better results.
Don't use stock photo sites for your press release images. They generally don't do anything to improve your material. Instead, opt for original images. If you have an on-site photographer, that's excellent. You can ask them to take photos that match the material in your press release and provide visual support and interest. If you don't have a photographer on your team, that's still okay. You can take photos yourself and use free image editing software to enhance them. You can also hire a freelancer to take photos for you.
Make sure your images support the information in your press release. It's tempting to use beautiful images to grab attention and to motivate shares. However, you'll lose credibility and trust if your images don't support your information.
Use high quality, high-resolution photos. In your pitch emails, include an image preview that downloads quickly so journalists don't have to wait for images to load.
Save the image with a name that describes what the photo and press release are about using four to five words, including keywords.
Add a caption for the photo that credits the person who took it, explains what it is about and includes the correct spelling of all the people featured in the photograph. Journalists can use the photo as a resource.
Videos are powerful. And they don't need to be professionally done. An off-the-cuff Instagram[1] video filmed with your smartphone can be just as effective and may better represent your company.
Keep your videos short and simple. Videos that are less than three minutes work better for press releases.
Host your video on YouTube or Vimeo instead of your server. It helps them load faster, automatically generates previews when sharing on social media[2], works on all devices and you'll receive better SEO[3].
Infographics are an excellent way to share a story and clearly explain your data. Keep them simple. Make sure the takeaway is apparent to your reader.
Edit your photograph before adding it to your press release. The size should be more than 200 x 200 pixels. It should also be in jpg format with at least 72 dots per inch (dpi).
Keep the images that you use for your press releases. Make them available for the media and include them in your other marketing materials for constancy and branding[4]. In today's market there's no reason to not use captivating and relevant visuals in your press release marketing.
Source URL: Read More
The public content above was dynamically discovered – by graded relevancy to this site's keyword domain name. Such discovery was by systematic attempts to filter for "Creative Commons" re-use licensing and/or by Press Release distributions. "Source URL" states the content's owner and/or publisher. When possible, this site references the content above to generate its value-add, the dynamic sentimental analysis below, which allows us to research global sentiments across a multitude of topics related to this site's specific keyword domain name. Additionally, when possible, this site references the content above to provide on-demand (multilingual) translations and/or to power its "Read Article to Me" feature, which reads the content aloud to visitors. Where applicable, this site also auto-generates a "References" section, which appends the content above by listing all mentioned links. Views expressed in the content above are solely those of the author(s). We do not endorse, offer to sell, promote, recommend, or, otherwise, make any statement about the content above. We reference the content above for your "reading" entertainment purposes only. Review "DMCA & Terms", at the bottom of this site, for terms of your access and use as well as for applicable DMCA take-down request.
Acquire this Domain
You can acquire this site's domain name! We have nurtured its online marketing value by systematically curating this site by the domain's relevant keywords. Explore our content network – you can advertise on each or rent vs. buy the domain. Buy@TLDtraders.com | Skype: TLDtraders | +1 (475) BUY-NAME (289 – 6263). Thousands search by this site's exact keyword domain name! Most are sent here because search engines often love the keyword. This domain can be your 24/7 lead generator! If you own it, you could capture a large amount of online traffic for your niche. Stop wasting money on ads. Instead, buy this domain to gain a long-term marketing asset. If you can't afford to buy then you can rent the domain.
About Us
We are Internet Investors, Developers, and Franchisers – operating a content network of several thousand sites while federating 100+ eCommerce and SaaS startups. With our proprietary "inverted incubation" model, we leverage a portfolio of $100M in valued domains to impact online trends, traffic, and transactions. We use robotic process automation, machine learning, and other proprietary approaches to power our content network. Contact us to learn how we can help you with your online marketing and/or site maintenance.